Are you looking to master English, Hindi, or Tamil? Look no further! Discover the ultimate language learning app on the Play Store that allows you to effortlessly learn and speak these languages.
Whether you're at home, in the office, or on the go, this app provides an immersive language learning experience. Download it today and start your language journey.
play store details of Family Photo Frame
Ultimate Language Learning App Features:
Multilingual Learning Options:
Hindi through Tamil
Hindi through English
Hindi through both Tamil and English
Comprehensive Learning Tools:
Alphabet Level: Master the basics of Hindi with vowels, consonants, and mixed letters.
Words Level: Expand your vocabulary with over 1000 words across 50 categories, complete with pronunciation.
Sentence Level: Practice constructing sentences with 500+ examples and their English/Tamil to Hindi translations.
More Translate App:
More Details Of Ultimate Language Learning App
Pronunciation Assistance:
Click-to-Speak Button: Learn proper word pronunciation with the app's audio feature.
Voice Reading: Listen to words and sentences read aloud to ensure accurate pronunciation.
Quick Reference:
Favourites: Save frequently used words and sentences for easy access.
Language Translation: Translate between English, Hindi, and Tamil seamlessly.
---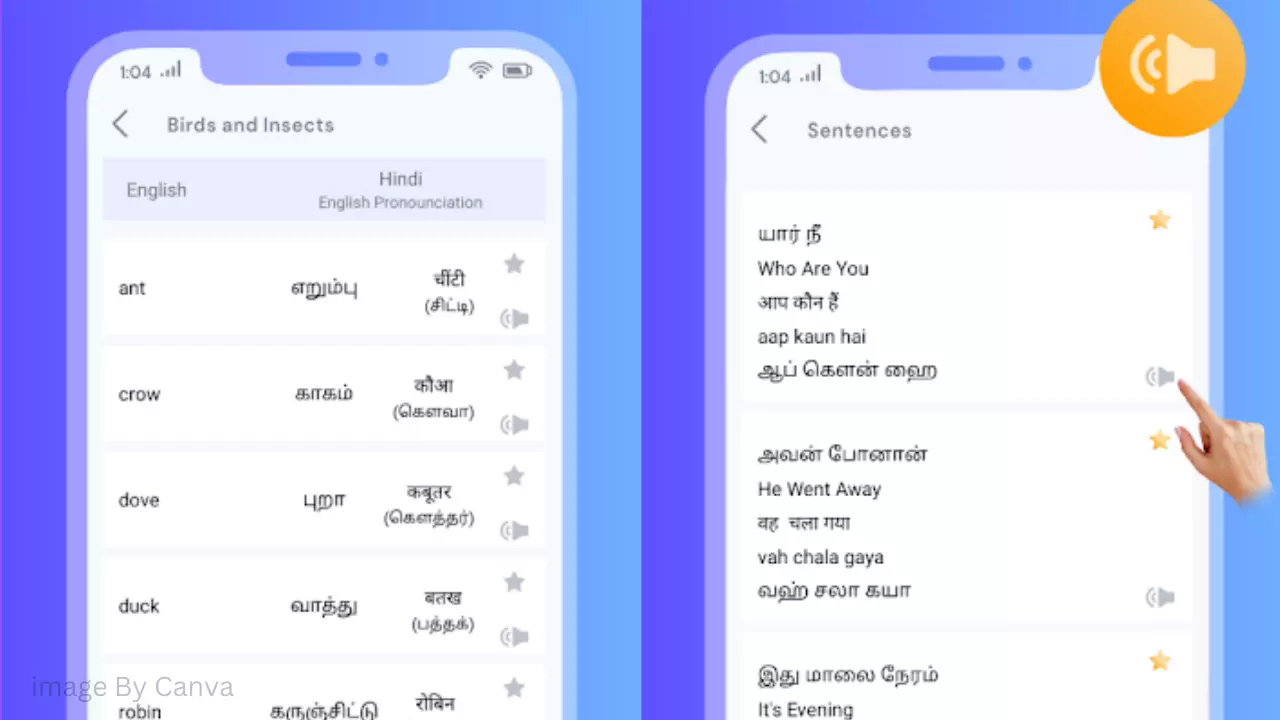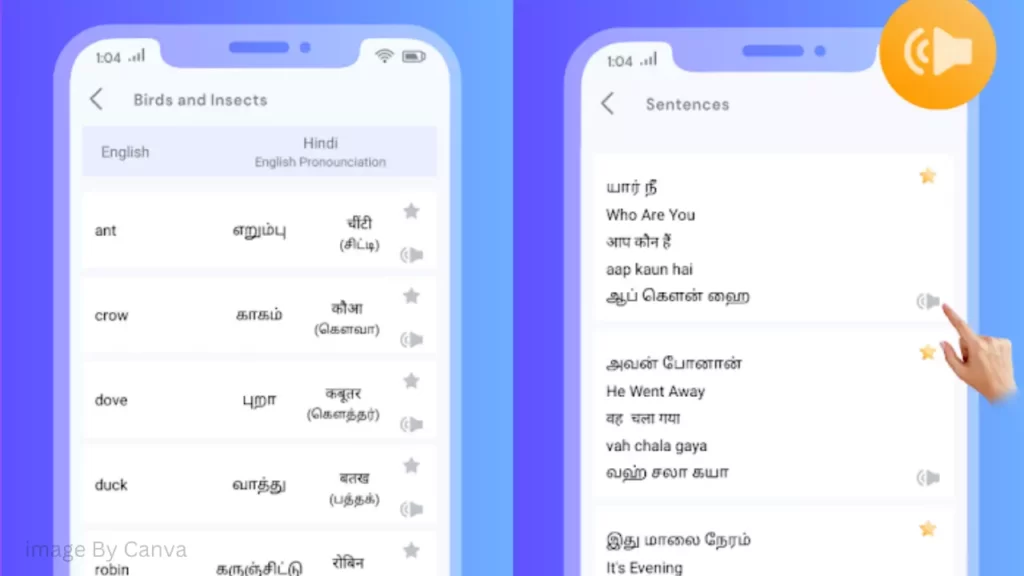 Note: The app currently has over 100K installations and is regularly updated to provide the best learning experience.