For those of us who buy and use a mobile with a long display, the Lord did not give us long fingers to fully control it. Due to this comes the situation of having to operate the mobile with both hands, sometimes when we think of using our mobile with one hand it is difficult to touch all the things in the mobile with the fingers, at the moment of trying to do so, that mobile is likely to fall down and break, a lot like this, to prevent This web article is designed to provide the best One Handed Mode support so that you can fully control the huge display and enjoy all things.
What is One Handed Mode Android?
Nowadays buying the biggest mobile is considered more luxurious because we like to watch videos on the screen on the mobile, then it would be nice if it was bigger because videos and photos are taken more by mobile, phones with the bigger display are selling more, though sometimes being big is it's key It's low because when you try to use it with one finger, the hand slips and falls down and the mobile breaks.
For example, when riding a bike, she picks up the phone with one hand and the mobile phone automatically falls down and breaks, making it impossible for us to pick up and use the mobile phone with one hand while we are eating when we can touch things near the finger, but not with the finger when things are far away. Another hand is needed and in such moments this One Handed Mode thing presented in this article will be very helpful.
best One Handed Mode App For android
We offer you the help of a great one-handed mode shortcut application, which means that with this application a circle will appear on your mobile display, you can control your entire mobile by waving it, you will have the opportunity to open and close any option so that the damage is very minimal
Note: I have given below all the information related to this one-handed mode shortcut app in our article, please read it clearly and use it at your own discretion.
play store details of the app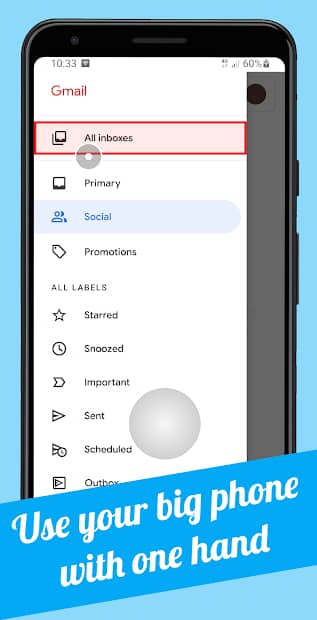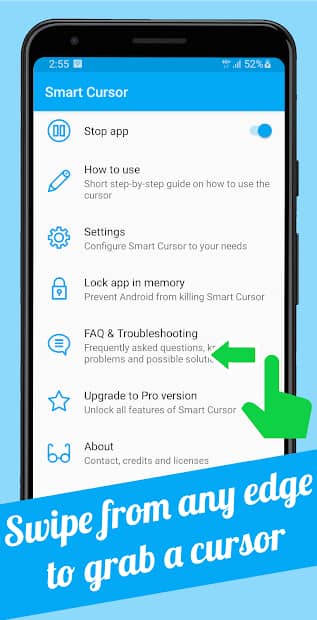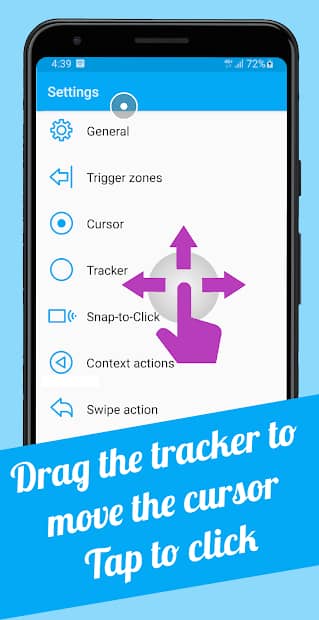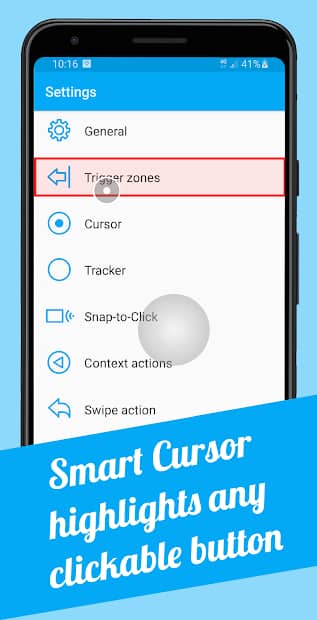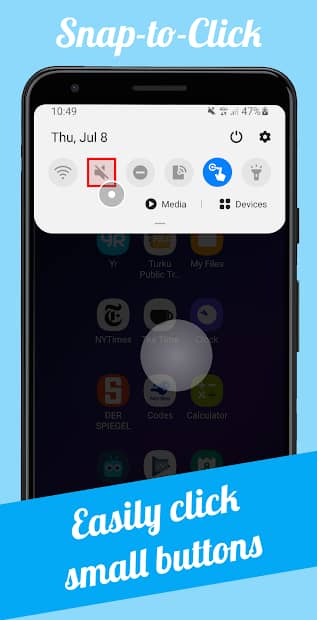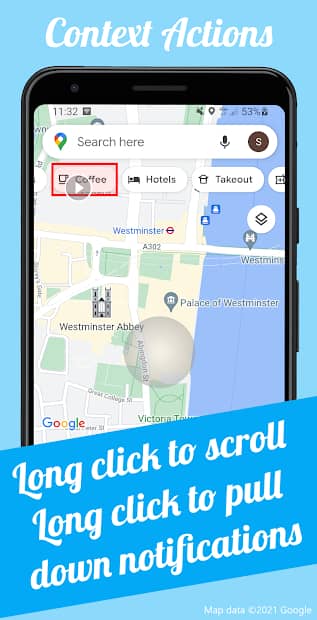 | | |
| --- | --- |
| Available On | Play Store |
| Purpose | Smart Cursor: One-handed mode |
| Nowadays Installs | 10,000+ |
| Size | 1.3M |
| Offered By | Phone Phreak |
| App Policy | Policy |
| Website | Application Site |
| Contact | [email protected] |
| Address | Stefan Giesewetter Käsityöläiskatu 1 D 90 20100 Turku Finland |
| Get Your App | Install App |
Smart Cursor is free and without ads. Customization options and behaviour settings for the cursor, tracker and button highlights are freely accessible.
Snap-to-Click: When you move the cursor, any clickable button will be highlighted. Smart Cursor also recognizes which button you are aiming at. Once the button is highlighted, you can already perform a click on it by tapping the tracker. This greatly helps with clicking small buttons.
Quick Settings tile: As the most convenient way to enable/disable the cursor, you can add the Smart Cursor tile to your Quick Settings tray.
Context actions (Pro version): With Context actions, long-pressing a button will trigger an action specific to its function. For a button in a horizontal row it's scrolling, for the status bar it's pulling down the notifications.
Accessibility Service
Smart Cursor requires you to enable its Accessibility Service before you can use it. This app uses this service only to enable its functionality. It needs the following permissions:
View and control screen
to highlight clickable buttons
to detect which app window is currently showing (for blacklist feature)
View and perform actions: to perform click/swipe gestures for the cursor
How to use
Swipe from the left or right margin from the bottom half of the screen.
Reach the top half of the screen with the cursor by dragging the tracker, using one hand in the bottom half.
Tap the tracker to click with the cursor. The tracker will disappear on any click outside it or after a period of time.
Features in the Pro version
Trigger more gestures with the cursor: Long click, drag & drop
Context actions: long-pressing a button will trigger an action specific to its function (scroll / expand notifications)
Swipe action: trigger Back, Home, Recents button, expand Notifications or Quick Settings by swiping in and out from the margin
The option to blacklist/whitelist apps
how to install, and use One Handed App?
If you are interested in downloading the application, you can download it directly from the Play Store by clicking the link below.
It is necessary to install this application on mobile and turn on the settings for it.
Then by gently tapping the mobile on the area of ​​your right-hand finger, a new fear will appear from your mobile and you can keep it and control all the areas in your mobile.
This article was created with the need of Android users in mind so that the mobile can be protected many times over, with the help of one hand mobile movement, the possibility of the mobile falling down and crashing is significantly reduced. Please share your thoughts about this article with us, we will respond promptly and if you report any inaccuracies in the article, we will try to correct them.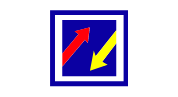 Before I start writing the article, I start writing the article only answering the question of what is the need of the users who come to my article and can we satisfy their needs 100 per cent. I start writing each article only after I have a good understanding of what I know and what I don't know. And all my articles are articles published following Google's website article policy.